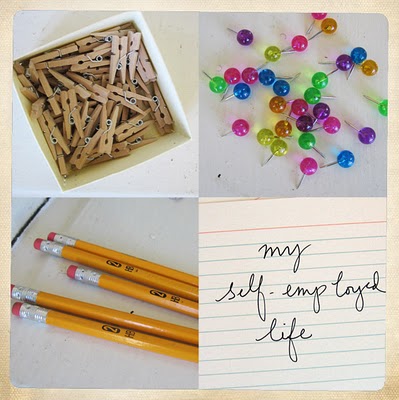 If you want to work for yourself, you need to have (or develop) a healthy relationship with money. You need to know how to bring in enough income to pay your bills (and yourself). You need to know how to keep your bills manageable enough that you can choose the work you want to do.  You need to know how to ask for what you're worth, and how to pay others fairly, too.
Money and I are friends now, but we haven't always been.  In my adult life, I've been over $15,000 in debt. I've had more than twice that much in savings. I've received collections calls. I've made close to a six-figure salary. I've been a part of the working poor.  I've attached all my hopes and dreams for the future to a dollar amount. I've let go of that dollar amount and attached my hopes and dreams to my actions.
Through all these experiences, I've become good with money.  Not "overnight millionaire" good, but "I have enough money" good. Money has played a huge part in my ability to work for myself, but not in the ways you might think.
I didn't have a huge amount of money saved up when I quit my full-time job. Financial experts would probably say that I was taking a huge risk when I left (and they'd probably be right).  What I did have was a pretty good understanding of how to manage my income and expenses in a way that left me feeling confident that I could make it on my own.
This knowledge came from my experiences of being broke (and owing the equivalent of a third of my annual salary at that time to creditors) as well as living comfortably within my means.  As I've started to organize my thoughts around my self-employed life, I've seen that I have a few, personal money rules that initially paved the path to my self-employment, and that now help me navigate the sometimes-inconsistent flow of income into my life. My money rules? They are:
Align your money with your values and goals
Money is a tool, not a goal
Financial integrity breeds financial opportunity
Sounds pretty straightforward and easy, right? Well, it's been my experience that nothing about money is easy at first. So over the next few weeks, I'll write about how I developed each rule and how each has helped me make my finances conducive to self-employment.
Intrigued? I'll start with Rule #1 next week. And I'd love to hear what your own money rules are.