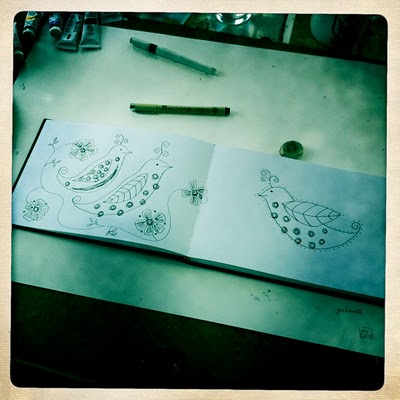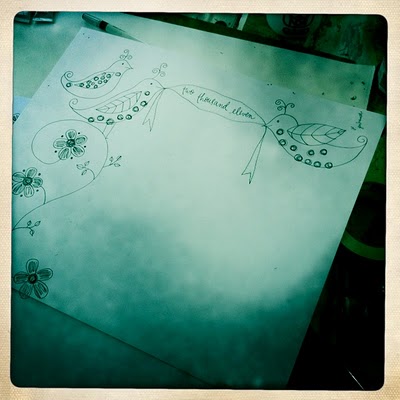 A little birdie (or two) told me it's okay to quit a project that isn't working.
I printed a couple of prototypes of my 2011 calendar – and didn't like them. And then I sat down to draw – just for fun – and a whole new calendar came out of me. With birds. I can't seem to get away from birds and shoes, but when I saw these little, happy birds, everything just felt right.
It took me at least a week to layout and create transparencies for my original, now discarded, calendar. The revamped one took me four hours. So I'm off to the studio to make my screens tomorrow, with plans to print on Tuesday.
It's funny how this all works. I spend days trying to get something just right and discard it because "just right" ends up being all wrong. Then along comes a sudden stroke of inspiration and I'm able to execute on this flash idea in mere hours. I know that the "just right" part is key to my creative process. It's almost as if I'm purging an idea to make way for the inspiration.
So, hello (again) birdies! Thanks for reminding me that it's okay – even necessary – to let go.