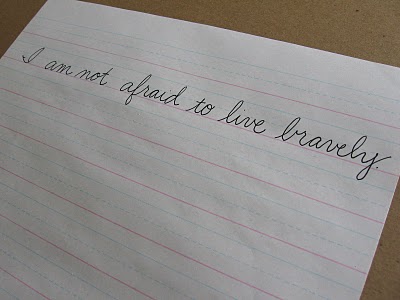 I did something incredibly brave and crazy (and a tad foolish?) last week: I quit my job. A job that was the absolute wrong fit for me, a job that just thinking of made my stomach hurt, a job that left me so drained that I had little energy for my art.
I'd spent weeks agonizing over quitting. Could I afford to? Would I be able to find a new (day) job? What if my art didn't sell? I looked for signs telling me it was okay to quit. No signs came (actually, many did, but I just didn't recognize them as such at the time).
And suddenly, on a clear, sunny day, I stopped looking for signs and listened to my gut instead. So, with a bit of savings, a new, part-time job (working for a couple of organic food companies!), a whole slew of summer shows, and a renewed commitment to making art, I gave my notice.
Here's how I know I did the right thing: I've felt no regrets. Bad economy and lousy job market be damned – since giving notice, I've felt nothing but a joyful peace.
I am not financially rich; I have just a few months' worth of savings. But I have something far more valuable – resourcefulness. I know that my deep well of resourcefulness will always be full, that I will be able to make my own success, that I will thrive.
I know that I have just this one life. And I know, deep down, that I will be all right as long as I live by my values and use my talents.
I am not afraid to live bravely.