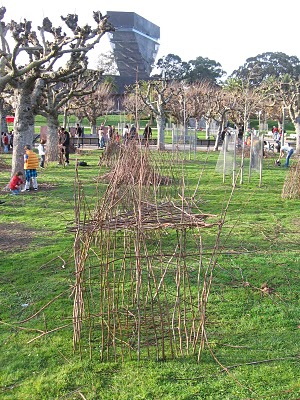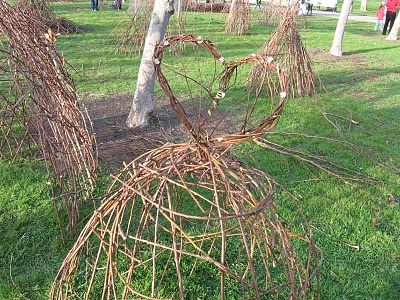 Jake and I were walking around Golden Gate Park yesterday, and wandered into the Bandshell area, which was being transformed into a city of stick structures by families and couples who were out enjoying the fine weather (and celebrating Valentine's Day and the Lunar New Year). This sudden construction appeared to be completely impromptu, inspired by piles of branches the gardeners had left on the ground after pruning the surrounding plane trees.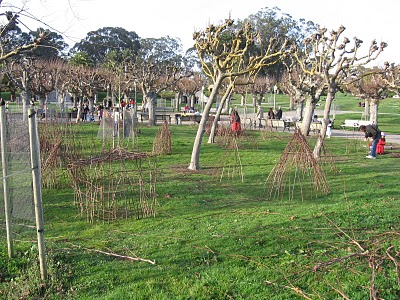 This scene delighted me so much. I imagine that one family or group of children started building a stick hut, then others joined in, until the whole lawn was converted into a city. I guess that's how movements are born.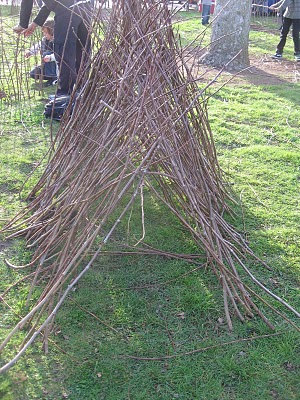 One of the most amazing things was that no one was territorial about their creations. No one fought over sticks. Kids crawled under the structures (each was large enough to "shelter" at least one person). People added details to others' work. It was a pleasingly communal activity.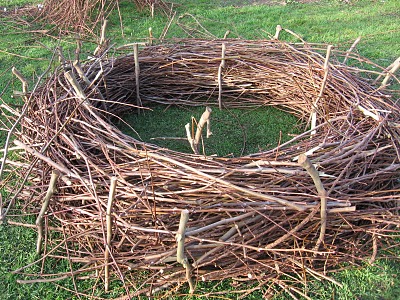 Many of the structures were teepees, but a few groups created flat roofs and domes. Another made a giant nest (you can't tell from the photo, but four people can easily fit in there).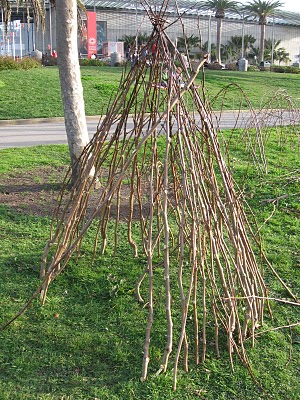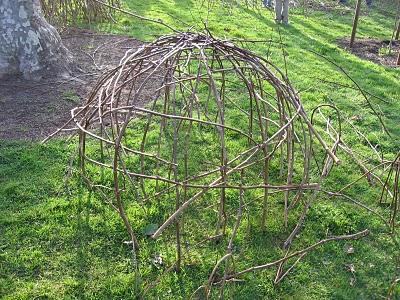 I love this public, spontaneous display of creativity. Is it part of a larger but unplanned movement – where one person (or a small group of people) starts something creative and public, spurring others to participate? Whatever it is, I like it.