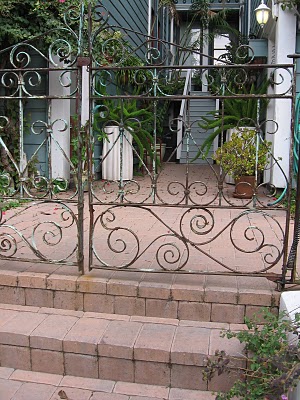 Inspired by a neighbor, I decided to walk the four-ish miles to the office yesterday. Four miles isn't as far as you'd think – it took me just over an hour – and it certainly wasn't a difficult walk, even by San Francisco standards.
What it was was relaxing. And pretty. And a chance to see neighborhoods away from their main drags, and admire other people's little, gated gardens.
I've written before about how threatening or insulated gates in LA can make a neighborhood feel. But in San Francisco, they're more welcoming. They're lower, and seemed to be designed to keep dogs from peeing on one's garden, or teenagers from smoking on the front stoop after school. They're only a perceived barrier, and seem to be more decorative than guarding.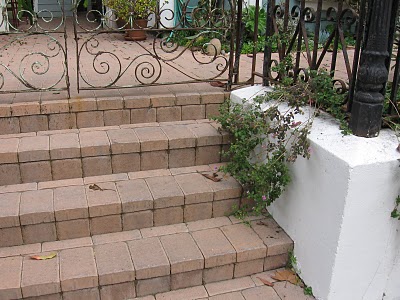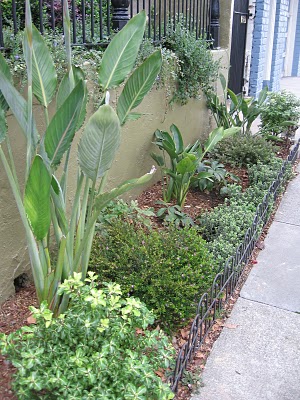 A banana plant!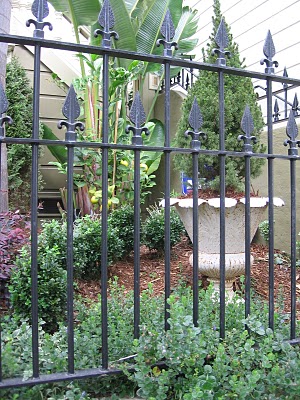 Savannah by way of San Francisco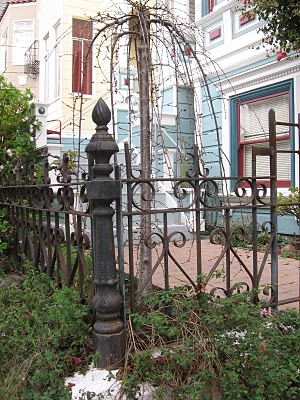 I think that's a plum tree.
I'll definitely walk to work again next week – I have to carry my laptop most days, so I can't walk everyday. I may even vary my route so the scenery is different each time.
Perhaps this is the beginning of a walking revolution.