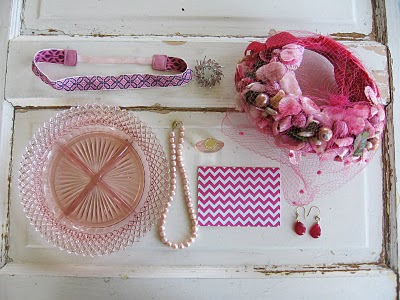 I'm not really a pink girly-girl (really, I'm not), but I found a pink glass candy dish on the street and had to take it.
That pink candy dish led me to look for other pink things in my house (not many), which then led me to take photos of the little collection. I think I've been inspired by Lisa Congdon and Camilla Engman's photos of collections.
Hmm. Maybe I'll start my own collections series, too!
The large, pink earrings are from my friend Yvonne's etsy shop; the chevron cards are from Krank Press.