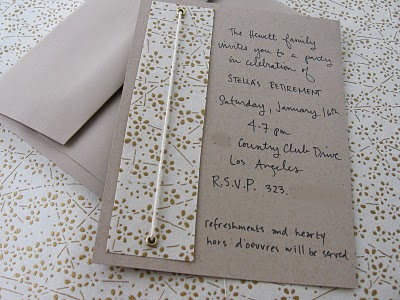 My mom finally retired, after having worked for the same company almost 30 years. She asked me to make the invitations for her retirement party right around the same time the print studio was closed for the holidays and my printer died. I couldn't silkscreen them and I couldn't print them out.
I ended up handwriting them (well, just one – then I photocopied it), and accenting each with some Japanese paper, grommets, and string. Mom loves them. Her friends are impressed.
Now I just need to finish sewing her party favors. It's nice when your mom thinks you're a genius.