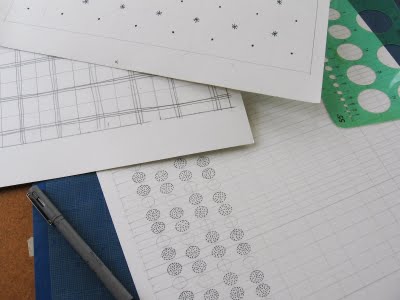 I'm working on prints for a new product. Can you guess what the new product is? I hope to reveal it next week.
Which, of course, means that I have to finish my calendars this week. The wall calendar (which is so cute that I can't wait to show you) will be done tonight and I'll finish the two (that's right – two!) pocket agendas over the weekend. Which will leave me time to print my mystery new products and my Day of the Dead piece.
Also, I watched an episode of Craft in America last night. So good. I wonder, however, why the artists' work is considered craft and not art. Ideas?
Back to illustration and doing dishes and looking for a job! More news tomorrow…