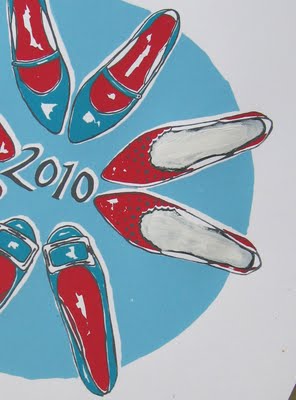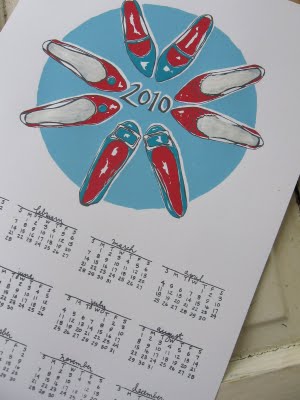 I'm almost finished with my wall calendars. Don't they look great? They're four colors and are printed on a large sheet of French paper (the brand, not the country). Since I only ordered a small amount of the paper, this will likely be a limited-edition print. I'll start shipping the calendars on October 15th, and you can pre-order yours while they're still available here.
Pocket calendars will be available around the 15th as well, but I do hope to have a few photos of those soon, too.
Whew. Time to layout the pocket calendar pages. Happy Friday!
OOPS – the contest! Leave me a comment about what you're most looking forward to in 2010 and I'll randomly choose one person to receive a free calendar. Deadline to leave comment is October 15th.