Every once in a while, I wish I had a different style. I love other artists' simple line drawings and one or two-color prints, but when it comes to my own work, I rarely do anything that has fewer than three colors.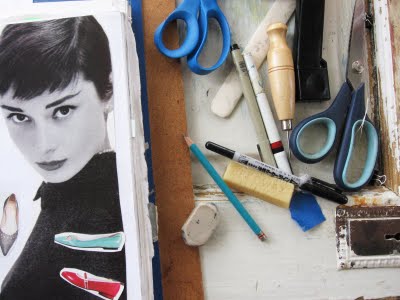 I've always loved color. I realized this when I started looking through my inspiration books from 2003. Almost all of the pages – covered with images I cut out from magazines and catalogs, as well as snippets of ribbon and fabric – are popping with color. Bright pinks, mint and teal, and vibrant reds adorn each page. They were a good launching point for a stationery collection in 2003; they're a good launching point for a collection of prints and textiles today.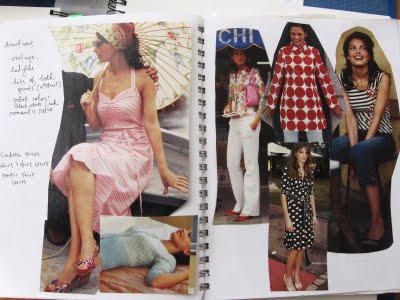 So, off to work on new prints and new products! I'll share my creations with you soon.