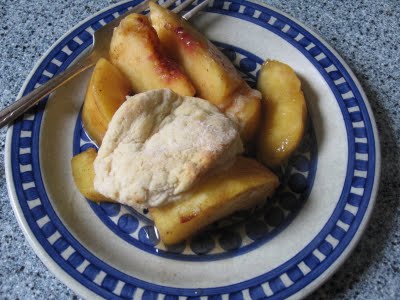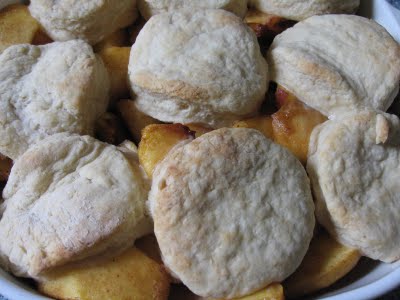 I was feeling kind of silly for not having a good biscuit recipe. I mean, what kind of self-respecting black girl doesn't have a working biscuit recipe in her repertoire? My friend Rose, who knew nothing of my despair, asked me the other day if I had a biscuit recipe, then offered me hers when I told her I didn't.
I made a batch of biscuits this morning, using most of it to top off a cobbler. De-li-cious! The cobbler is not too sweet so it makes a perfect breakfast or light dessert. To make the cobbler, follow this recipe for peach filling, then top off with biscuits made from the recipe below.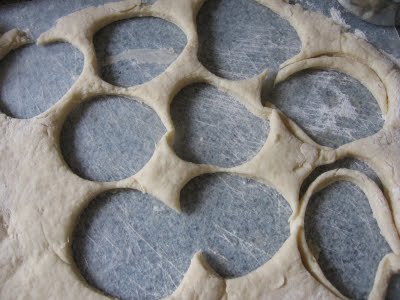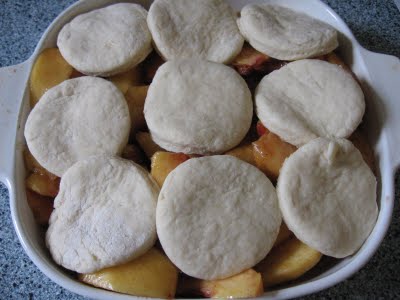 Rose's buttermilk biscuits
2 cups all-purpose flour
2 T sugar
4 t baking powder
1/2 t salt
1/2 t cream of tartar
1/2 cup shortening
1 egg
2/3 cup of buttermilk (milk works fine in a pinch)
In a bowl, combine flour, sugar, baking powder, salt and cream of tartar. Cut in shortening until mixture resembles fine crumbs (fork or fingers work well). In a small bowl, beat egg and milk; stir into dry ingredients just until moistened. Turn onto a lightly floured surface. Role to 1/2 inch thickness. Cut with 2-1/2″ biscuit cutter. Bake at 400 degrees for 12 to 15 minutes.