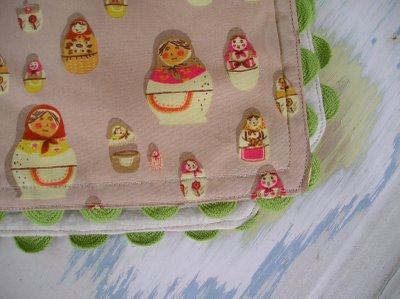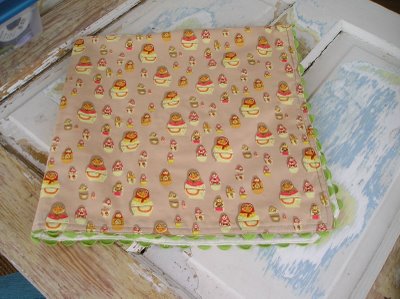 My friend is having a baby in a month. Since she's Russian, I thought it would be funny to make her a baby blanket using a matryoshka-print fabric I'd been eying at Peapod. The reverse side of the blanket is a super-soft flannel and I used a cotton rickrack along the border. The finished blanket is 32 inches square.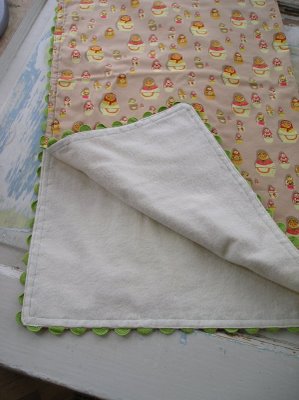 I used this tutorial. And, if you're ambitious and have time to quilt and sew a pretty binding, this is a great idea.
This was a fun, easy project. Now that I've finished my baby gifts for the year, I can turn my focus back to making Christmas presents.