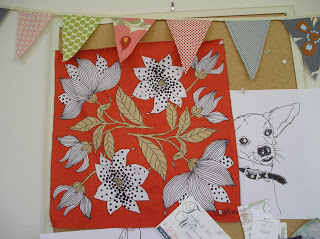 I don't know why I decided to make these flags. I had fabric scraps, was tired of making birds and handkerchiefs, and wanted an easy-peasy sewing project before I returned to sewing my dress (more on that in a future post).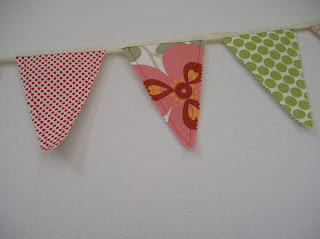 While I've had a sewing machine for 20 years, I hadn't learned how to sew properly until recently. What I've discovered is that the sewing doesn't take long – it's all the cutting and ironing that sucks up your time!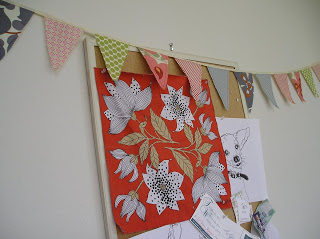 I think it's best to wash, iron and cut one day, then sew another. Otherwise, you may end up with fabric fatigue. And since I worked on this project after coming home from work, walking Jake and making dinner, it made sense to break this up into small pieces.
But it is a good post-work project. Sewing in general forces me not to multi-task. I can only do one thing at a time. It's an almost Zen hobby.
Anyway, I'll post a how-to soon.