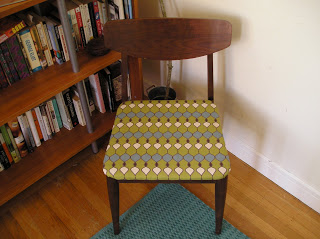 My new fabric arrived from DaisyJanie yesterday, and I had just enough to re-cover the seat of this chair.
I didn't dislike the black vinyl of the original seat cover, but I wanted a change. Because the vinyl was still in perfect condition, I left it on and just put the new fabric over it.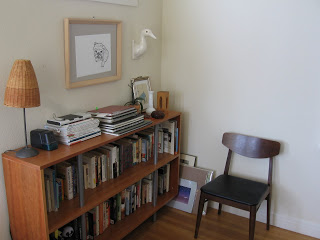 The "before" shot (taken months ago).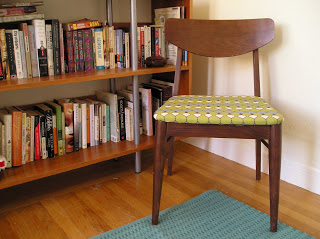 After!
I still feel like I need something more to anchor that side of the room… but I'm not sure what that something would be quite yet.