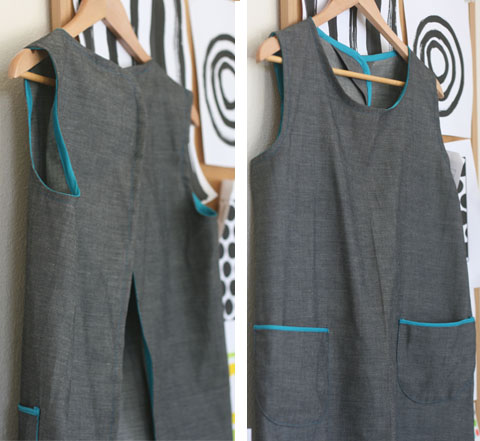 When Amelia showed up to one of our art group meetings wearing the perfect apron/smock, I knew I had to have one. When she told us that she'd made it herself, using just a yard of fabric and some bias tape, well, we told her she had to teach us how.
You see, Amelia has a mobile crafting business called GoGo Craft. She teaches workshops in private homes as well as in more public locations (like the SF Public Libraries) around the Bay Area. Her training is as a technical pattern maker, but over the years she's done other things, including creating Craft Bar at the (now-defunct) Museum of Craft and Folk Art.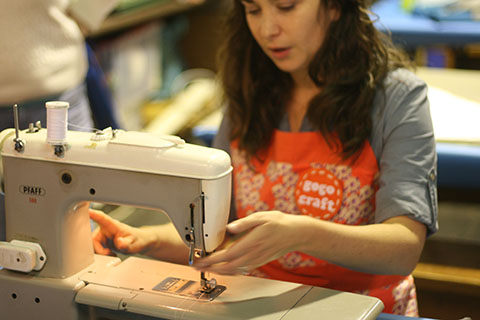 I signed up for her class at SCRAP, and lugged my machine to class on Saturday. Amelia provided us with patterns, instruction and bias tape; SCRAP let us choose from their fabric. I love how my smock turned out. The bias tape, which I'd never worked with before, added a really nice finish.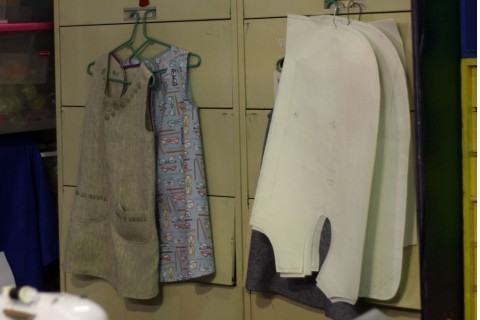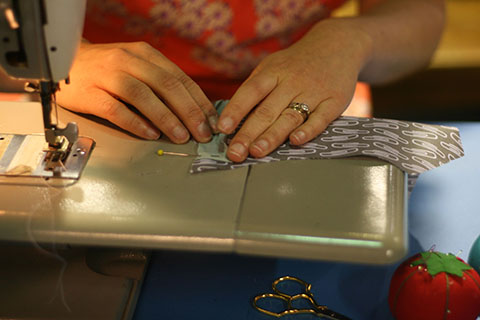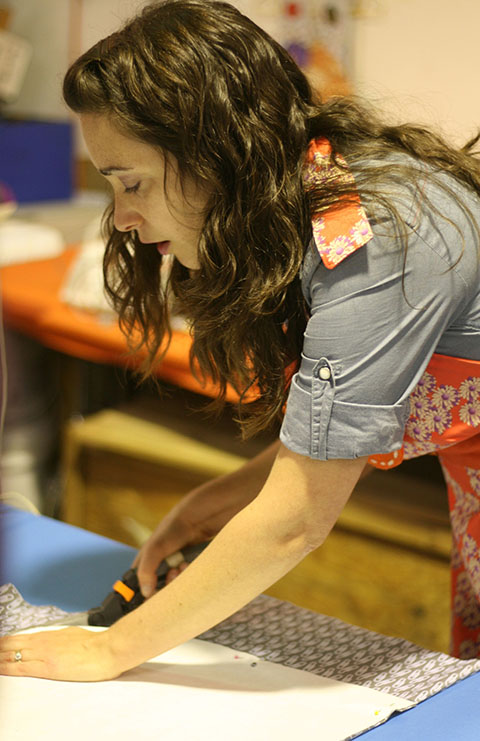 I wear aprons over my clothes most of the day, so I'll be making a few more of these. And Amelia and I are now talking about collaborating on a printed smock. In the meantime, you can check out Amelia's roster of classes and services here.
Thanks, Amelia!