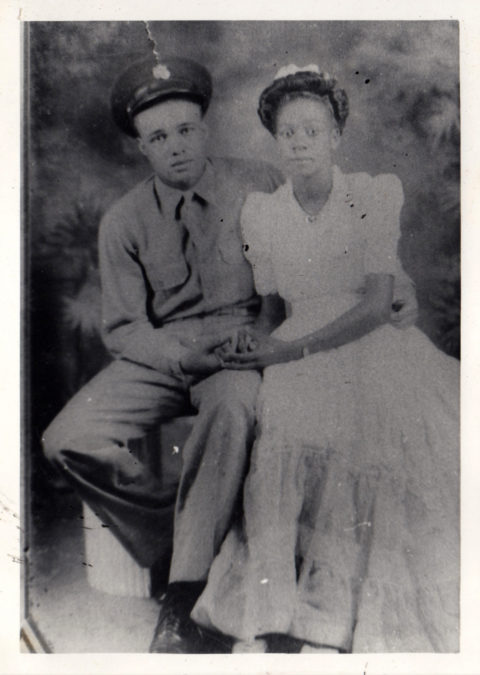 My paternal grandparents on their wedding day
Since the election in November, I've been watching with horror as political events unfold here in the US. It's been a frightening time; every night I go to bed worried about what new bad news I'll wake up to in the morning.
And yet the past few months have been the most creative and professionally successful of my life. I've been quietly celebrating this, because it seems tone deaf to, for example, publicly talk about a good piece of press when legal US residents are refused entry back into the country.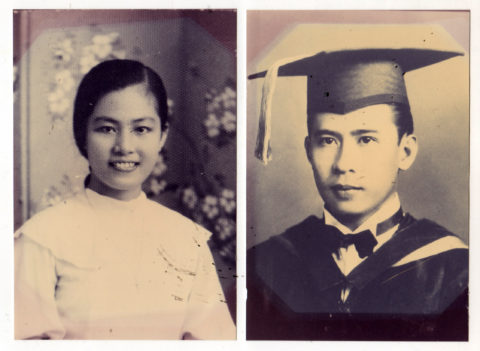 My maternal grandparents.
My own family history is a story of the possibility of America. I am descended from slaves on one side of my family, and am first-generation American born on the other. My dad still remembers visiting his family in a segregated Houston during Jim Crow, and was one of a handful of African-Americans on his battleship when he served in the Navy. I have had opportunities that were denied to my father and paternal grandparents. I have enjoyed a peace that my Filipina mom, who had to flee into the jungle during WWII, and who came from the Philippines on a tourist visa in the early 70s, staying on when martial law was declared there, would not have experienced in her country of birth.
I know how hard-won all of the opportunities I've had in my life have been; people fought and sacrificed for this. It's important for me to remind myself that celebrating my successes is a way for me to personally celebrate the good of this country and to honor those who've gone before. But with that quiet celebration must also come public demands that the opportunities I have had be available to all.
So, if you notice me being more politically active and vocal, it is because I love this country, and because I want the freedom – and opportunity – I have to be available to all.