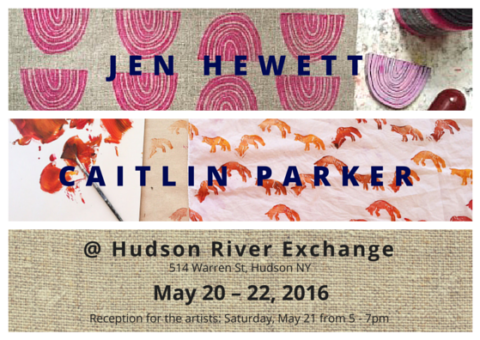 I'm currently in Hudson, NY, on a 12-day artist residency at Drop Forge & Tool (I'll write a post about this soon). While I'm here, I'll be having a show with the artist Caitlin Parker at Hudson River Exchange. Caitlin will show her paintings on fabric, and I'll be showing my Print, Pattern, Sew garments, as well as selling a few, block printed bags.
The show will be May 20-22, 2016, with an artists' reception on Saturday, May 21, from 5-7pm.
More information is here. Hope to see you there!