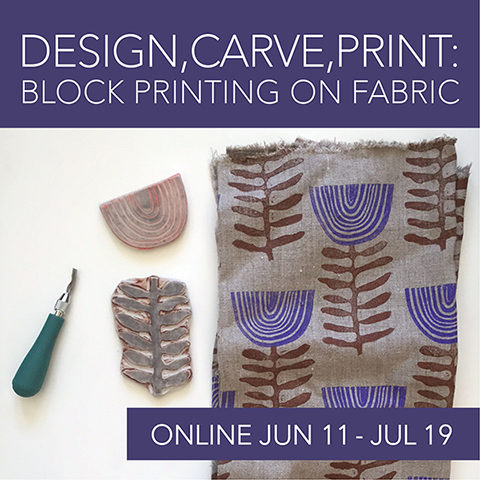 Registration is now open for the fifth session of my online class, Design, Carve, Print: Block Printing on Fabric! When I first launched this class in January 2015, I had no idea that it would reach so many people in so many locations. At last check, over 400 people from all over the world – not just from the US, but also from Mexico, Canada, Australia, New Zealand, South Africa, the United Kingdom, Germany and France – have taken Design, Carve, Print.
I've shared work from the classes here and you can also browse through a lot of the work by searching for #designcarveprint on Instagram.
And, from now until May 18, registration is just $119! After the 18th, registration increases to $149.
If you haven't already taken the class, I hope you'll join us! You can learn more about the class and register here.