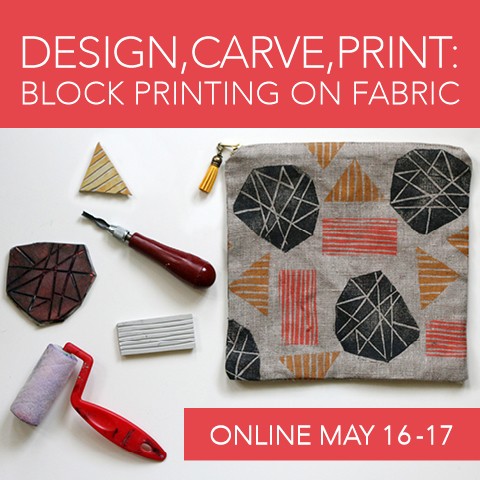 I've been having so much fun with the folks in my February Design, Carve, Print class. You can check out their work by searching for #designcarveprint on Instagram. Since so many of you have asked when I'll run the class again, I decided to accelerate my schedule a bit, and re-run the class in May.
More information about the class is here.
Registration will open in early April. If you'd like to sign up for the mailing list, and be notified as soon as registration is open (as well as get the inside scoop on early bird pricing), you can do that here.
I'll share a gallery with more work created in this class soon.