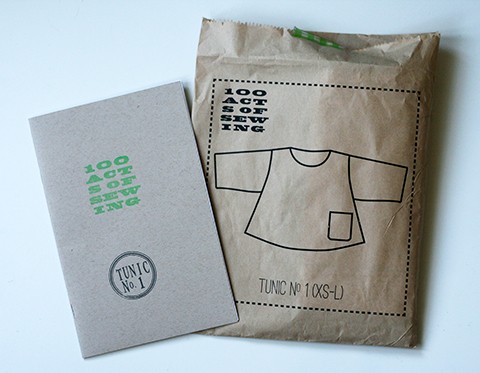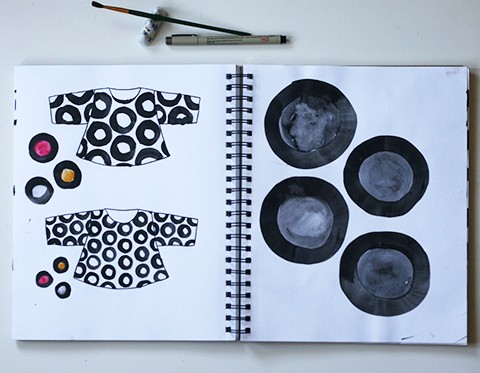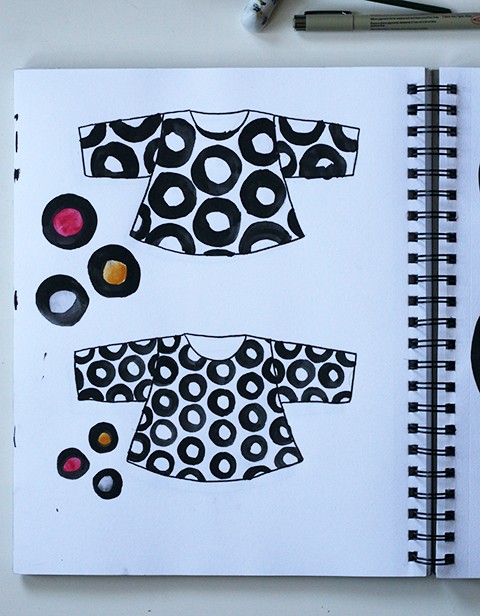 January Pattern: Sonya's Philip's Tunic No. 1.
Sonya's pattern was my no-brainer choice for the very first garment of this project. I've sewn from Sonya's patterns in the past, so I knew this would be a good garment to ease my way into what I think may be a challenging project. I think this pattern would look great in a heavy silk. Now I just need to source some silk.
I've also started some sketches of the print. Right now, it looks too Marimekko to me (love you, Marimekko, but I don't want my work to be too derivative of someone else's). I'll work this out over the next few days, then go to the studio next week to print it.
Okay, back to work. I have a print that needs some tweaking!