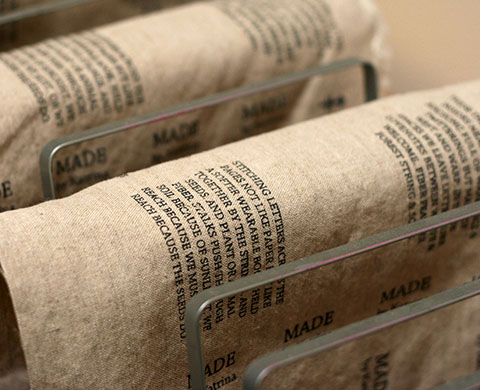 I want to start this post by saying, no, I don't print custom labels for people. Well, unless they're my friends and they ask nicely and I have time to work on it (or they're brides customizing my bags). But other than that, I don't print custom labels.
So when Katrina asked me if I would be interested in printing some labels for her products, I figured that because Katrina is a sweetheart and I love her blog, I was. Katrina did the layout and cut the fabric; I managed the film and burned the screen, and I printed.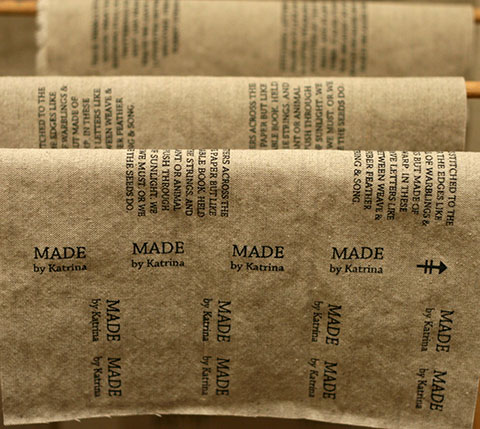 They turned out so nicely that I wondered why I don't print my own labels. But that's another story. You should check out Katrina's blog, if you haven't already. And definitely visit her shop, which carries products that will one day sport our collaborative labels.
(And, no, I won't print your labels. Well, probably not.)