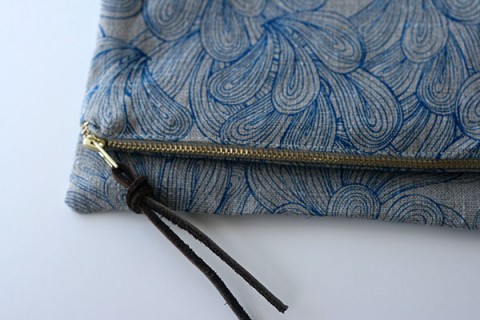 I don't print with dark blue much. Despite my love of the classic Breton shirt, I'm not really a fan of navy blue. It probably has to do with years of not being allowed to wear the color black and having to wear navy blue instead (a long story having to do with cultural superstitions), or the fact that navy always makes me think of airline stewardesses.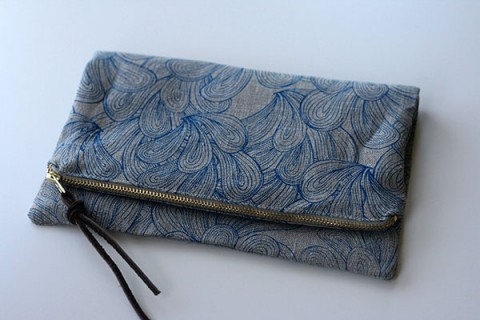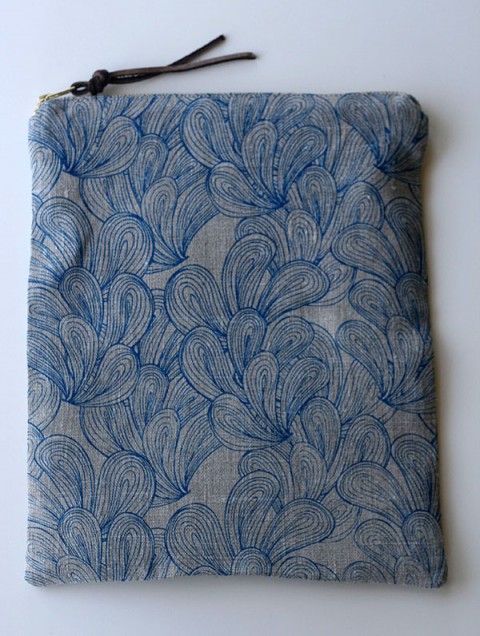 However, I found that once I renamed the color (in my mind, at least) "indigo," I started to like it. Indigo conjures up images of Japanese sashiko embroidery and interesting dyeing techniques. Indigo is the color of jeans and chambray. It makes you think of Ella Fitzgerald singing "Mood Indigo." Indigo is, in a word, cool.
So I present you with my newest color obsession. World, meet my indigo Palmiers bag.
It's cool, no?