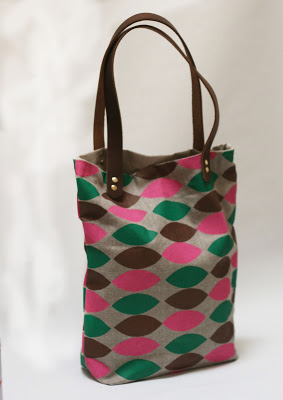 My Kickstarter project was successful. I raised the money I needed, with a little bit extra on the side for an additional project, or if my costs were slightly higher than forecast. I didn't blow it out of the water, but I got a little more than what I asked for.
So, here are my thoughts on how to have a successful Kickstarter campaign.
One: You will have to hustle.
Don't start a Kickstarter project without having a marketing plan, however informal it may be. Heck, don't start your Kickstarter project without having a market. When I looked at the stats for my Kickstarter backers, I saw that 30% of them came to me through Kickstarter. The remaining 70% came from my network. This doesn't mean that my friends and family made up the majority of my funders. No, many of the people who backed my project were people I've never met, but who I interact with on a regular basis through my studio's Facebook page, or on Twitter, or Instagram. A few were regular blog readers. A lot of them had bought my artwork in the past. And many were people connected to my own, loose connections.
Someone with a potential Kickstarter project emailed me to ask me what sites I'd advertised my project on. I never paid for project publicity; rather, I sent an email to my mailing list, tweeted about the project regularly, posted regular updates to Facebook, and posted screenshots of my project and photos of my blog to Instagram. But this network was full of people I'd engaged with long before I'd ever though about launching a Kickstarter project.
Lesson: Your own network is key to the success of your Kickstarter project. Don't expect Kickstarter to do all (or even most) of the work for you. And if you don't already have a network, start to build one. You're going to need it as you continue to grow your business or promote your products/services.
Two: People want to help you, but you have to tell them exactly how to do this.
My backers were super excited about my project, and they wanted to see me get funded (so they could get a bag or two). But they're also busy people. If I didn't tell them exactly how to help me (beyond backing my project), they probably wouldn't spend the time figuring out what they could do.
So I told them exactly what they could do, and I gave them the simple steps and words to do so. You can see what I proposed here. In a nutshell, I asked them to tweet about my project and/or post it to Facebook and I gave them the exact text to do so. All they had to do was copy, paste, and hit "post." And do you know what happened the day I sent that to my network?
1.    Over a dozen people posted about my project, using the exact words I'd given them, in one day; and
2.    I raised more than $1k in 12 hours.
Three: It's a lot easier to raise a small amount than a large amount
I mean, duh.
But really, it's true. My original estimate for this project was around $8500, but I knew that if I scaled back my production run, I could do it for $6500. The point is to ask for just enough money to realize your project, but not so much that you're unable to raise the full amount. I can't tell you what the magic number is, but it's somewhere between how much people in your network will pledge and how much it will cost you to make the most souped-up version of your project.  A little challenge is always good. A big challenge just means you have to hustle more.
Those are my thoughts. Anyone else want to share what worked for you? Any questions?