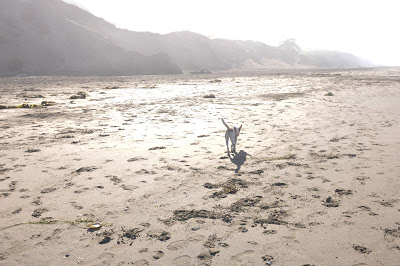 Jake died on December 20th. He died at time of big changes in my life – move, career transition, start of a new business, start of my late 30s. I've already said "farewell" to my childhood home and my sweet dog; soon, I'll probably see my 95-year-old Grammy's death.
This year has been hard. I thought that all of this change would give me a clean slate, but I realize now that I bring me to everything. There is no clean slate, no fresh start.
That's good. I want Jake to accompany me. I want the lovely growth of my 30s to inform my decisions. I want the struggles of my consulting career to remind me that I can do the big, scary things and come out okay. I want to move forward, not start over.
So I close this year grieving, but also so aware that I can do everything I need to. I can survive change. No clean slate, just growth. I take me wherever I go.