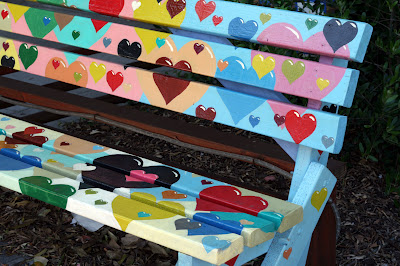 It started with a plain gray bench in front of my apartment building. Fancier, more colorful benches soon appeared on other blocks. At first I resisted the benches – those are the kinds of things that attract homeless squatters in my park-side neighborhood – but quickly noticed how much the benches changed the way people interacted with the neighborhood.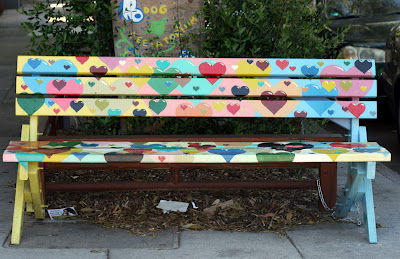 I live on a fairly busy street; a streetcar line passes right outside my apartment. And, although I'm just a block from the park, there are few (free, non-park) places in my neighborhood to engage in a little street-side people watching. Sure, there are cafes and restaurants with outdoor seating, but the price of admission is a cup of coffee or a meal. The benches cost nothing. I can take a book or a notepad and a cup of tea (or a well-concealed glass of wine) outside and sit on "my" bench for as long as I want.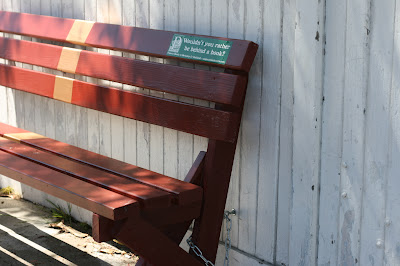 I'm not the only one attracted to the benches. Neighbors sit and chat on them. Employees at the nearby medical school eat their lunches on them. I've even caught tourists taking photos of the more brightly-colored benches.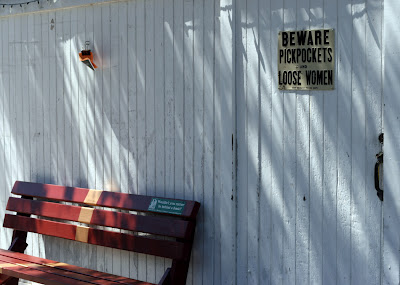 Somehow, these benches improve my overall quality of life. They make my neighborhood feel like more of a community. I don't live in the fanciest or most expensive quarter of the city, but I do think of my little district – with its moderately-priced restaurants, its weekly farmers' market, its wine bar and, yes, its sidewalk benches – as a model of what a successful neighborhood is. It's a good place to live.