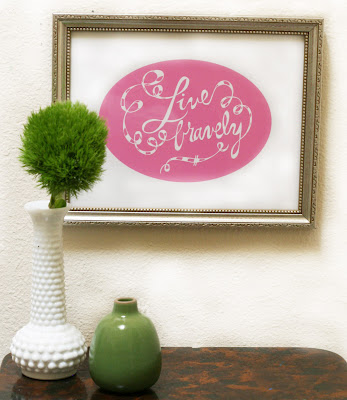 I'm giving away two of my "Live Bravely" prints – one to a lucky winner, and another one to a friend of the winner's choosing. Who couldn't use a little more bravery in her (or his) life?
Here's how to enter: leave a comment below telling the world how you choose to live bravely. It can be anything, really, as long as it has meaning for you.
I'll draw the winner's name next Friday, May 25th and will contact the winner to find out where to send the prints. Yes, the winner gets to choose the colors. Yes, I can send to two different addresses and, yes, I will ship internationally.
So, post away and check back here next Friday.