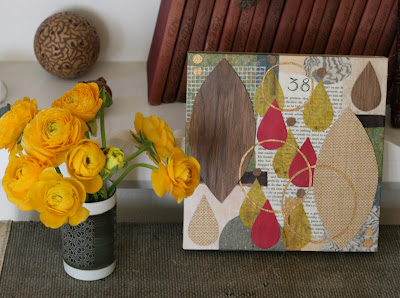 My first-ever solo show will be at Arkay Workshop starting in June. Yayayayay! The opening night reception is scheduled for June 1st, which means I have just about a month to get everything finalized for the show. I plan to take this Friday off from client work – my first Friday off this year – to work on my promo postcard and start photographing all my collages. I may even make it to the Big Studio to get started on a new print.
I need a short break from client work. Last week was a roller coaster. I worked some long days, admitted I was out of my league, and got some real support for my long-term plans. And I was reminded (once again) how much good can come when I show some vulnerability and share my dreams and fears with people I trust.
Here's to a new week and a new month and to new collections and new prints. Here's to things getting better and better.