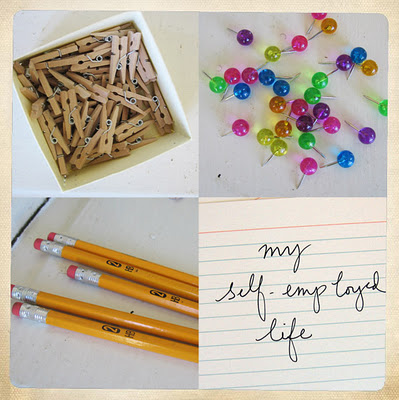 My parents have been in the process of selling their house since September. They had multiple offers immediately after the place was listed, but the ultimate sale fell through, days before my parents were scheduled to move, due to their agent's ineptitude.
So they fired their agent – the son of my mom's sister's friend – and took their house off the market while they regrouped.
Since I'm an HR consultant, I thought it made sense to gather realtor recommendations from my parents' neighbors, ask the realtors a battery of questions, then bring them in for a tour and an interview.
We narrowed the list down to four. And three of the four were fine, but one of them – let's call him "B." – was truly outstanding.
B. stopped by one morning prior to his interview to deliver a folder with his bio, information about his current listings, and reference letters from his previous, happy clients.
B. showed up at his interview with his binder, filled with laminated tear sheets and marketing materials for all the properties he'd ever sold, divided by neighborhood.
B. walked my parents through his sales and marketing process, showing examples of some of the materials generated at key steps.
B. listened to my parents as they talked about their house, the first one they'd ever bought, the home in which  they'd raised my brother and me. He understood the emotional attachment my parents have to their house.
B. tried to close the deal at the end of the interview – not in a pushy way, but by simply asking if my parents were ready to sign the contract at that point (they weren't; we still had three other interviews).
We met with the other agents. Most of them were good, but none of them were B. B. had gone the extra mile. He was professional, empathetic, knowledgeable, and assertive without being pushy; no one else compared. So my parents signed with B. and all I've heard since then has been praise of his gentle, diplomatic demeanor with my parents, of his overall "togetherness," of his knowledge of the neighborhood.
And here's the clincher – B.'s commission is higher by half a percent than the other realtors' (which is a substantial difference when you're talking about hundreds of thousands of dollars). My normally price-sensitive parents didn't balk at the rate, didn't try to negotiate with him (though they momentarily entertained the thought) saying only, "He's worth the extra money."
I agree.
The lesson here: when you are in business for yourself, the small details are often what matter. What does B. do to merit an extra 0.5%? Simply, he represents my parents' property professionally to get as high of a selling price possible for them (and as large of a commission for him). He creates an experience for my parents that is easy, with few surprises. He creates beautiful marketing materials, he maintains good relationships with buyers' agents. He communicates clearly at every stage of the process. He closes deals. People want to refer him to their friends, colleagues and neighbors.
How can I do the same for my clients and my customers? How can you? What are the small details that will make a big difference – the small details that will make us stand out? How can we be the kinds of consultants/vendors/artists that people will want to refer to their friends, colleagues, and neighbors?
Something for all of us entrepreneurs to noodle on this new year…