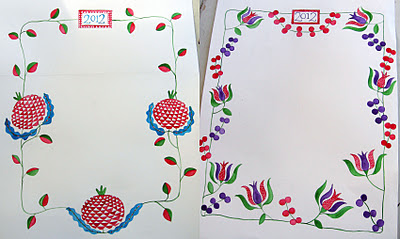 Last year, after I ended up with more misprinted linen calendars than usable ones, I vowed never to print another linen calendar again. I won't go into the technical difficulties of properly aligning two colors on a large piece of fabric, but trust me when I say the experience printing was that traumatic.
So what's a girl to do when she returns from her European vacation full of ideas for calendars?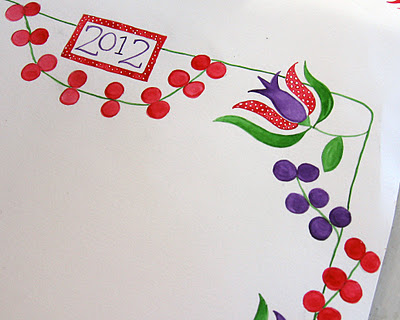 Thankfully, Mati gently reminded me that I could have Spoonflower print my calendars on fabric. Duh. 
I have two different potential calendar designs. I'm still deciding which (after a few tweaks) I like more. Help me out – which do you like?