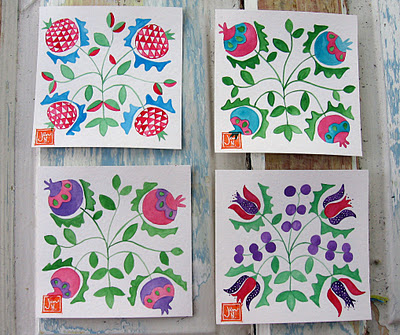 Here's the second batch of sponsor paintings (you can see the first batch here). I sent all the sponsor paintings this weekend. I miss them already.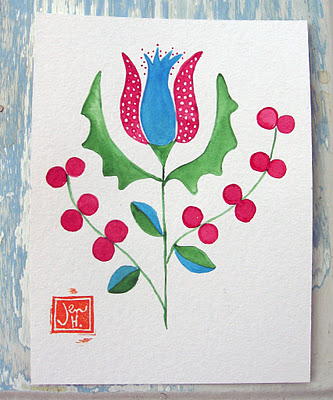 This project was such a good exercise for me. I had to work quickly, I had to develop new ideas (often variations on a theme) regularly, and I had to paint daily. It was a lovely challenge, and one which got me back into the habit of drawing and painting daily.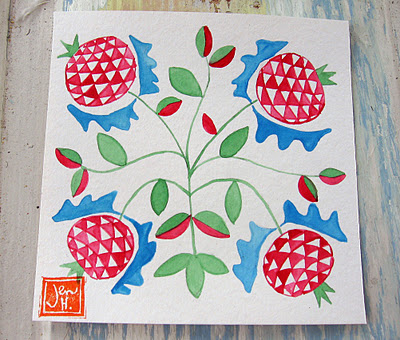 Next , I'll start working on the prints for my sponsors. Really, I'm trying to keep my vacation alive for as long as I possibly can!