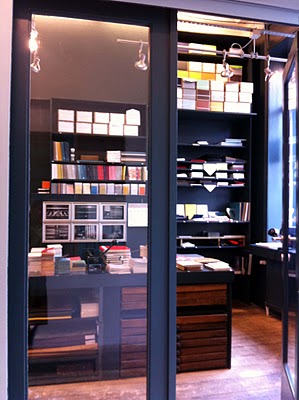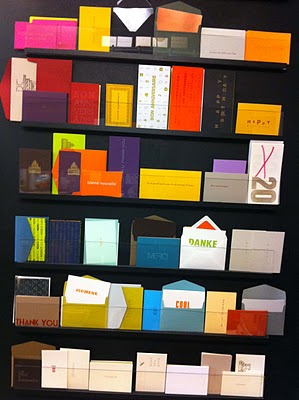 I've been in Brussels since Monday night. I have to admit that I found the city very… quiet (what city wouldn't be quiet compared with Istanbul?) at first. I decided to stop reading my guidebook and, on a suggestion from Eva, I walked around the beautiful Abbaye de la Cambre, which houses an art school.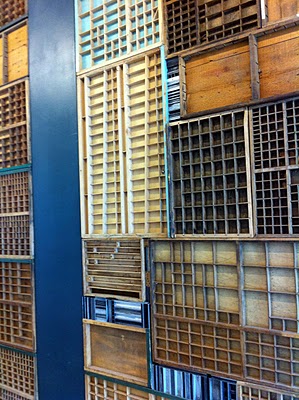 Well, there's only so much you can do at an art school if you're not a student there, so after a couple of hours at Abbaye de la Cambre, I started walking to the Musee Horta. And suddenly, on the rue Americaine, I found a Brussels that suited me. Cafes with colorful chairs and lively (and young) patrons lined the sidewalks, boutiques showcased hip (but not overly trendy) clothing – and there wasn't a suited EU employee to be seen.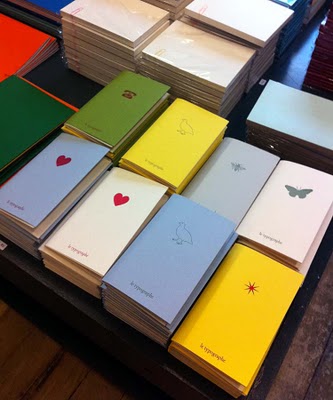 I knew I was in the right place when I saw le typographe, a stationery store which sells letterpress items made in the atelier behind the store. Le typographe's work is spare, but colorful and clever. I bought a few items, then realized I didn't have enough money to pay for them, so I went to the bank around the corner to withdraw more. The machine gave me a 50 Euro note; the store didn't have enough change.
"Easy," I said, "I'll just buy more."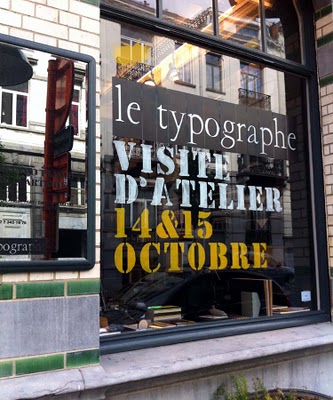 le typographe
rue Americaine 67
Neighborhood: Ixelles/Elsene
open Monday-Saturday, 11:30 am – 6pm
And, if you're planning to be in Brussels in October, le typographe's atelier will be open to visitors October 14-15.
p.s. Please excuse the not-great photos. I've been using my iPhone.