You didn't think I'd leave my post-it notes behind when I went on vacation, did you? I didn't have any plans for them (they're just a perennial staple in my purse), but they've come in really handy during my trip.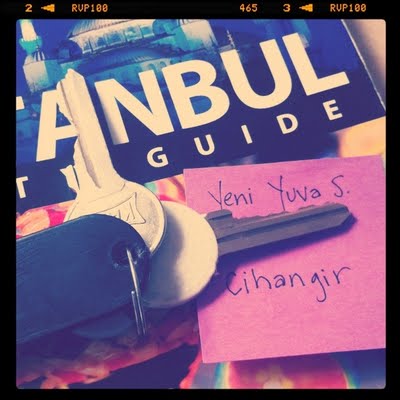 I speak six words of Turkish, and my pronunciation is pretty horrible. I write my address on a post-it note whenever I take a taxi, and the driver sticks it to his dashboard. Easy!
I've also been getting restaurant, bakery and bar recommendations from locals. They write the name of the place on a post-it note for me, then circle its location on my map, placing the post-it close by (I've also started numbering locations and notes, in case I have to move things around).
Easy, right? 3M really should pay me for this.