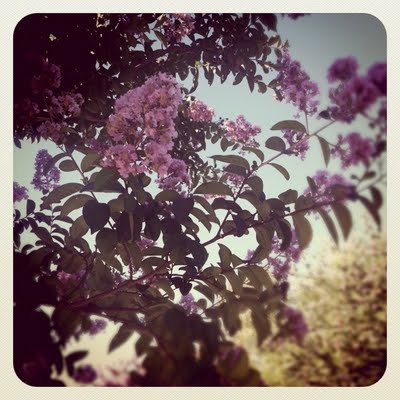 Late-summer lilacs in LA!
I'm leaving for my creative excursion (aka 1-month trip to Istanbul, Brussels and London) tonight, and wanted to take a minute to thank everyone who has made this happen.
Thank you, everyone who purchased art from me, without seeing it first! Steph, Stef, Eva, Sian, Christine, Christine, Sami and Bjorn, Queenie, Mati, Julie, Cindy Ann, Stacy, Maureen, Scott and Angie, Kpoene', Hillary, Anastasia, Maria, Laboni, Amelia, and Beth are all my wonderful trip sponsors.
Thanks in advance to my hosts/tour guides Basak, Emily, and Hermina and Simon. Oh, and thanks to my parents who are watching Jake while I'm out of the country.
There's a tradition in the Philippines that calls for getting sponsors for one's wedding. There are ring sponsors and candle sponsors and veil sponsors and flower sponsors, and everyone's name goes on the invitations and programs. In addition to being an excellent way to raise money for your wedding, it's also a way to honor friends, family, and business associates. Oh, and it's a good way to ensure that people show up for your wedding ceremony, instead of attending only the reception afterward. (But trust me – I will never get wedding sponsors.)
So, consider this my "wedding" invitation and program. Thank you a million, everyone! And the next time I blog, I'll be in Istanbul. Crazy! You all helped to make that happen.