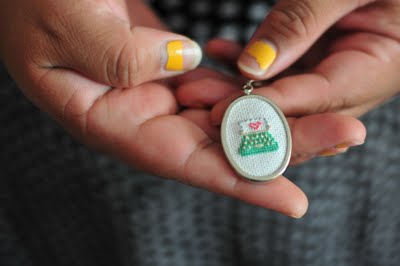 You may know that I'm part of a group called LIDL (short for Ladies' Independent Design League). We've been meeting every Monday morning for over a year now, and provide each other with support (and occasionally, criticism), expertise, and lots of encouragement. There are seven of us: Amelia, Cindy Ann, Mati, Stef, Steph, Willo, and me. I love these ladies – they make me look forward to Monday mornings.
We thought it would be fun to do a weekly recap of our projects and accomplishments. The recaps will travel – next Friday, check out Willo's blog for the update.
So, here goes…
Willo recently launched her second WilloToons Connect episode, featuring LIDL's own, Mati Rose. Plus, she's just about to roll out her first ecourse, Set Goals, Get Organized & Take Action!
Mati is super busy working on not one, but three (!) books – a painting book called "A Daring Adventure in Paint" (published by Quarry Books in Summer 2012) and two children's books. You can catch her in Willo's second WilloToons Connect episode.
Stef has been updating her Etsy shop with a lot of cool new work. She's also been busy doing photo sessions (including one with the lovely Steph, below).
Steph (yes, we have two Stephanie/Stefanies in our group) finally launched her Cross-Stitch Pendant Necklace line! The first edition of all 9 designs are currently available at the MOCFA. Some new designs include: Wooden Buddy Holly Specs with Gold Accents, a Venn Diagram of Love and a Sea Foam Green typewriter.
Amelia has been busy leading workshops for her mobile crafting business, GoGo Craft, and is recuperating from running yet another successful Craft Bar at the MOCFA last night.
Cindy Ann is doing lots of follow-up with her licensing clients after a successful Surtex show, and Rob Lowe is keeping her company while she works.
And me? Well, you all know what I'm up to – celebrating my one-year anniversary of self-employment, and making pencil cases even though I'm not going back to school this fall.
Wasn't that fun? Be sure to check out Willo's blog next week for an update!