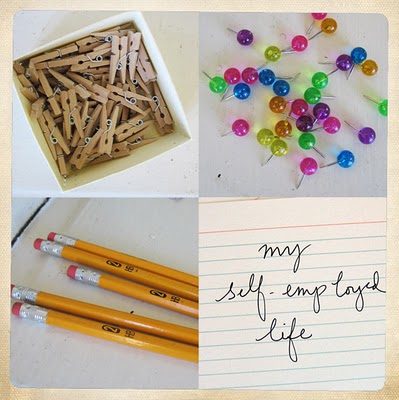 I took on a new client a couple of weeks ago, then proceeded to freak out – how was I going to manage a new client, show prep, and vacation planning all at once?
Then one of my existing clients asked me to cut back my hours during the summer, their slowest sales period. I freaked out (a bit) – I'd budgeted a certain amount of income this summer; how was I going to save enough money to cover a month of not working in September?
But really, everything had fallen into place – I had a new client to replace most of the hours cut from my existing client. The remaining hours could be spent on show prep. And I would likely still have enough money to pay for my September rent.
On a warm, sunny day this past weekend, I decided to walk with Jake to the next neighborhood over to enjoy the sun and get some iced tea. I had $3 – all the cash until my next ATM trip – in my pocket. Iced tea cost $2. On the walk home, I found $2 on the street (no one was around, so I couldn't return it to anyone). My iced tea was free!
I'm in the final weeks of show prep. I've spent a lot of money on art supplies and linen, I've bought new screens, I've invested in yards of linen. I've put an enormous amount of time into my summer shows, which are just three weeks away. Anxiety is starting to settle in – will people like my new work? Will anyone buy it? Will I make my money back? Will I have enough for my vacation? Would it have made more financial sense for me to have saved all that money instead of investing it in shows?
But my client flow, and my found money, both remind me that both big and small money concerns almost always work themselves out as long as I'm doing the right thing with my time and effort. I've seen this happen over and over again in my life; it's just a hard lesson to remember when I'm feeling broke or overwhelmed. For the next month, I'm going to practice being grateful instead of freaking out. I'm going to accept that my money needs will be taken care of as long as I keep doing the work I'm supposed to be doing. I'm going to (once again)embrace
enough
.