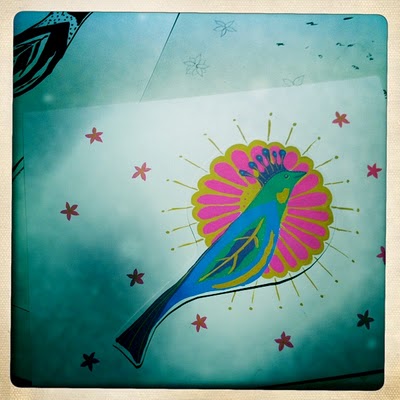 I really am going to print this soon. I was all packed and ready to go to the studio to expose my screens tonight when I remembered that it was closed for MLK Day.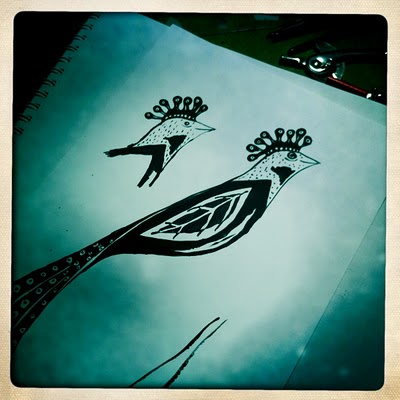 Instead, I stayed home and worked on concepts for a large, one-color peacock print. Mr. Peacock will be printed soon. Promise.
Do you like seeing photos of my works-in-progress? Or would you rather just see the finished product? My work is taking me longer and longer these days (in a good way) so my finished-product posts will be fewer and less frequent.