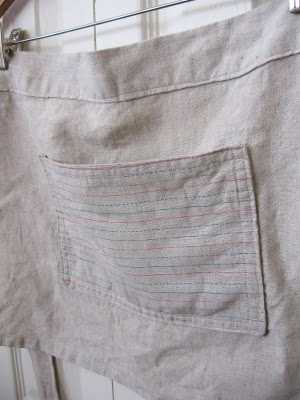 The day before the SF Renegade show, I decided to make a half-apron using my Palmer Method linen. You know – because I had so much free time.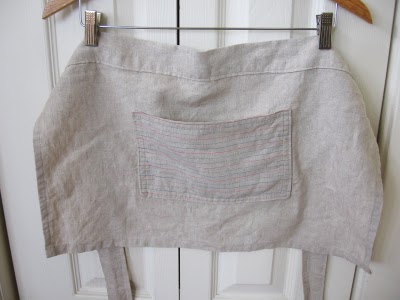 But the minimal time I spent sewing was worth it; the apron was quite practical. I stored my phone, some business cards, and a half-eaten sandwich in the front pocket. And the apron also protected my clothes from the inevitable coffee spill.
I'd wear my apron all the time, but I'd probably get funny looks. Well, more funny looks than usual.