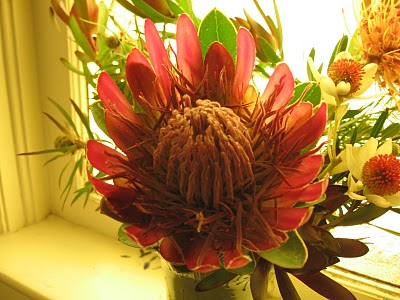 I love these alien-looking flowers. I've never seen them growing, so I imagine them walking off a spaceship into the desert. But since I got them at the farmers' market, where everything comes from within 100 miles or so of San Francisco, they're probably very terrestrial.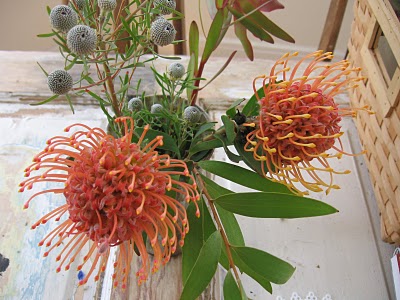 Artichokes have been abundant at the market lately, which means artichoke flowers can't be that far behind. Those can't possibly be earthly, right?
Monday link love:
-Just bought the Lucid Food cookbook, and found out there's a corresponding blog.
-I so want to create a Kickstarter project.
-Good Magazine's website.