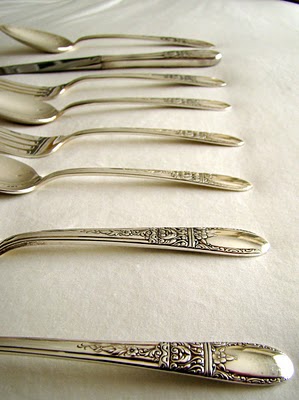 I'm selling my friend's vintage silverware set in my vintage etsy shop. It's quite lovely and it would make a great wedding gift for the right couple.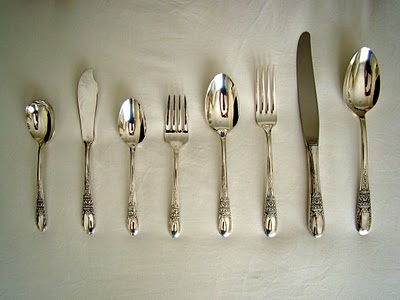 I use my silver every day. It used to sit in a box in a closet, but it seemed like such a waste to wait until a special occasion to use it. Besides, sometimes you need to set a nice table when you've had a not-so-nice day.
This set of silverware is available here.