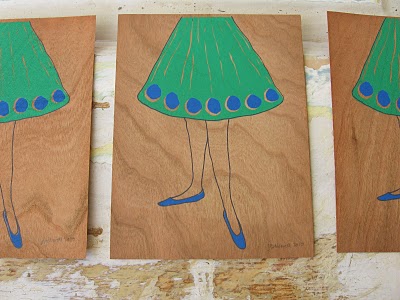 I bought this wood paper (yes, such a thing exists) and cut it into little pieces a while ago and had been waiting for the right project to use it. Okay, not really – I'd forgotten all about it, then found it when I was looking for some paper scraps for a crafts and champagne party I was going to.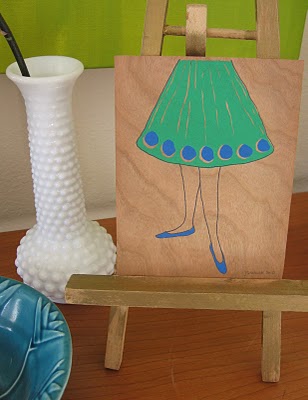 Anyway. I printed on it. And I like it. And I'm trying to figure out where to hang it. I'm even thinking of taking one to work and posting it somewhere on my desk so I remember why it is I go to work every morning. My job is a means to an end. That end is shiny, new screens.
If you'd like your own mini print (on wood!), you can purchase one here.