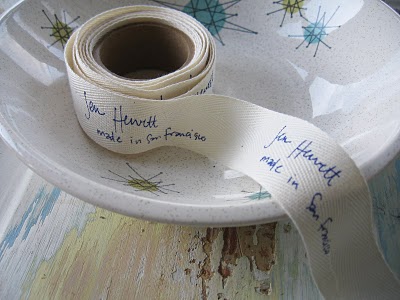 Printed many, many tea towels for a wholesale order today. I (once again) forgot to include my signature on the image, so printed a few yards of signature twill tape instead. I love this tape. I'd ordered a thousand yards a few months ago and, mysteriously, I only have a few yards left. I wonder where it all went…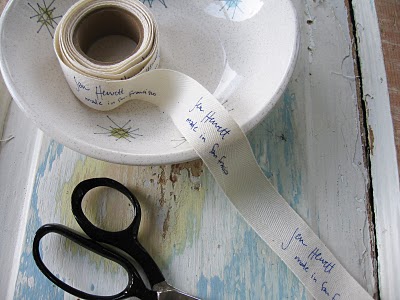 One thing I want to work on this year is my identity. Most of my tags and labels were designed at the moment I needed them without much thought to longer-term branding and identity. But it's time to create a cohesive look to my packaging. Sometimes I forget to put my name on the backs of notebooks and cards, my fonts are a mix of my own handwriting and whatever I default to in Illustrator… no more. I'm going to be a grownup printmaker now.
Plus, it's really fun to make tags and labels and ribbon.