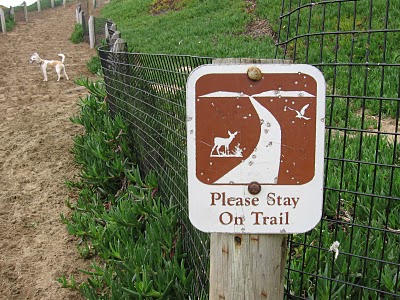 We could, but what's the fun in that?*
The Bay Area is enjoying a brief break from the rain, so Jake and I went for a little hike at Fort Funston. The storms have eroded a lot of the cliffs; the usual path leading to the beach was so worn away that I had to slide the last few feet (Jake, who is part Billy goat, just hopped around).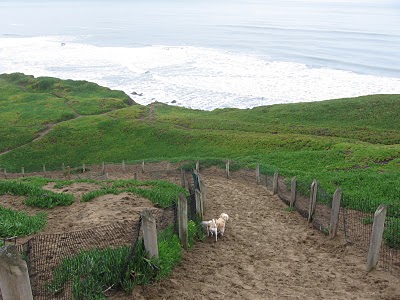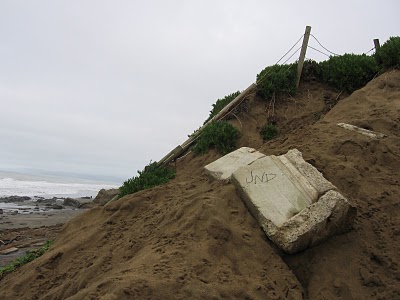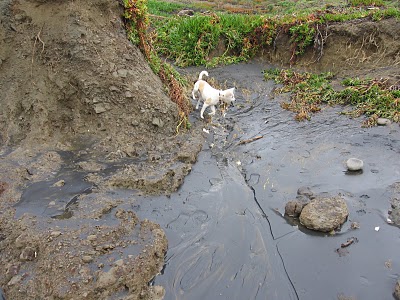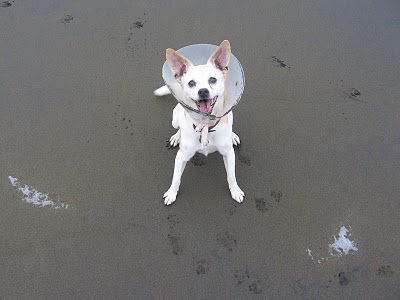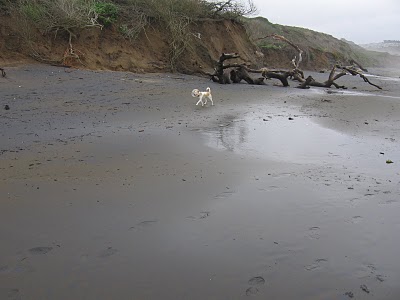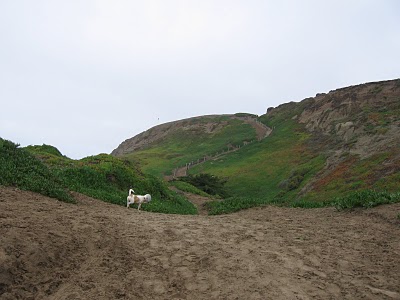 Jake's cone was finally removed yesterday. We had an ophthalmologist appointment after our morning hike. Yes, a veterinary ophthalmologist. I haven't been to the doctor in over a year, but Jake has gone six times in as many months.
Hiking was wonderful. I'll miss my mid-day, mid-week romps on the beach when I go back to work. Oh, right – I also recently got a job. I'm looking forward to it, but I'm a little sad that my funemployment is coming to an end. I'll still put out lots of prints, and I'll still cook, and I'll still find things on the street. Promise.
*For all you ecologically-minded readers, Jake and I did stay on the trails, wherever trails still existed. But, just once, it would be nice to venture off the path and roll in the dunes. I mean that literally (because, metaphorically, it's hard to keep me from rolling in the dunes).