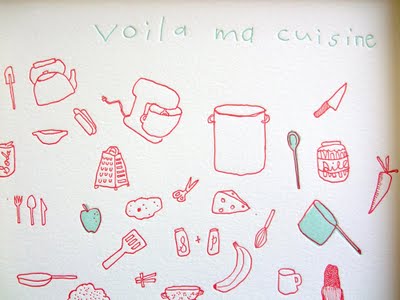 I love this print from Sycamore Street Press. I saw "Julie and Julia" and cried throughout. There was something so lovely and charming about the film; this print evokes those moments.
On a somewhat related note, Eva from Sycamore Street Press interviewed me on her wonderful blog this morning*. Thanks, Eva!
*I didn't realize my photo was so… large. Next time, I'll get Jake to pose with me so my head doesn't fill the entire frame.