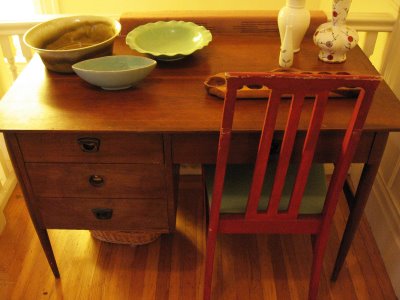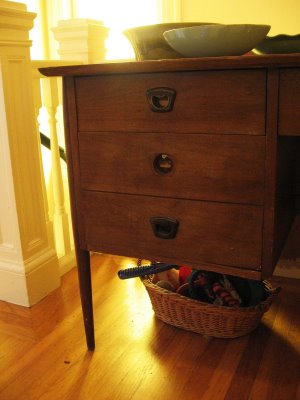 My parents were here this weekend, and my dad and I decided to head over to Alembic for a fancy cocktail. One cocktail each turned into, well, more than one each, so we staggered home on the N. Despite my tipsiness, I spied this desk and asked my dad to help me haul it half a block and then up the stairs. My mom scolded us for carrying it upstairs in our drunken states.
Once I sobered up a bit, I realized what an amazing find this desk is. It's solid wood overlaid with teak veneer. The drawers have dovetail joints, the legs are solid and curved. Except for a few chips in the top veneer and a missing drawer pull, it's in really, really good condition.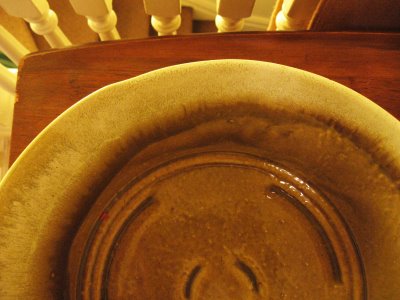 The back of the desktop is gently curved. Oh, and this large, vintage California Pottery bowl is another street find. My good luck with the street finds is practically obscene.
I'd thought about taking the desk to Renegade as a display piece that I'd sell at the end of the show but I've decided to keep it for myself because, you know, I don't have enough furniture.