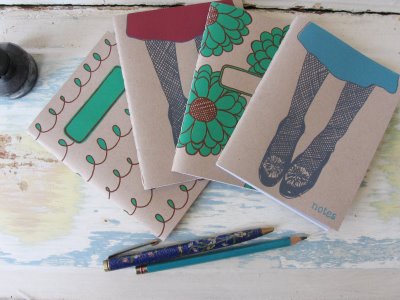 I've had a few people ask me how to make these little notebooks. Similar to the Moleskine mini-notebooks (which are sold in a pack of three for around $10), these hand-bound notebooks can be made using inexpensive card stock and plain old printer paper. Since I can't give individual lessons to everyone, here's a simple how-to.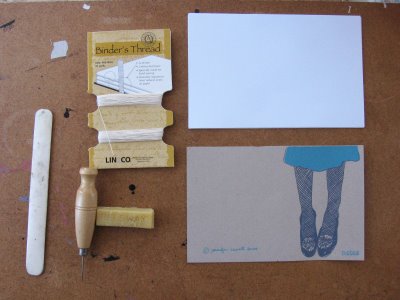 Here's what you need to make a 20-page notebook:
-Card stock
-10 sheets of paper, cut to the same size as your card stock
-Linen binder's thread (if you're not ready to commit to buying new supplies your first time around, any thick thread will be fine)
-Binder's wax (optional for beginners, but invaluable if you plan to make more than one book)
-Strong needle
-Awl (if you don't have one, you can use a tack)
-Bone folder (if you don't have one, you can use a ruler)
-Binder clips
-Scissors
-Utility knife, box cutter, or x-acto knife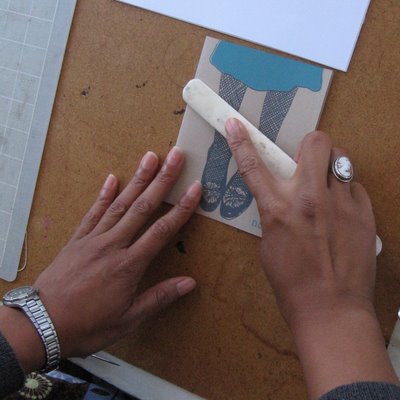 Step 1: Fold the card stock in half, then use your bone folder to make your crease nice and sharp.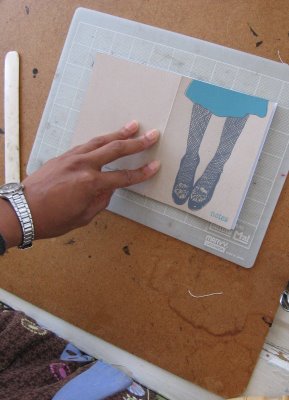 Step 2: Unfold your card stock. Place it on top of your stack of paper.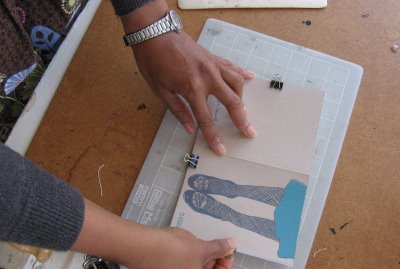 Step 3: Clip the card stock and paper together. This will keep things from moving around when you start to sew. Let's call this stack the "book block."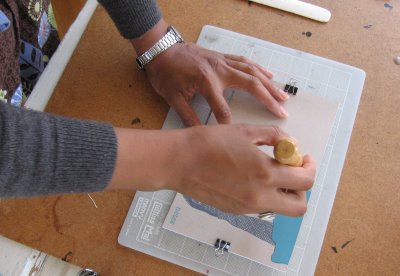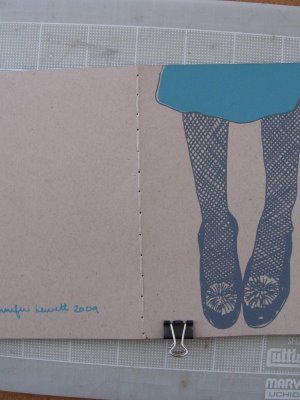 Step 4: Starting from about 1/4″ from the top edge of your book block, punch holes along the fold using your awl. The holes can be as close together or as far apart as you'd like. I spaced mine about 3/8″ apart. Make sure that the holes go all the way through from the top of the card stock to the very bottom sheet of paper.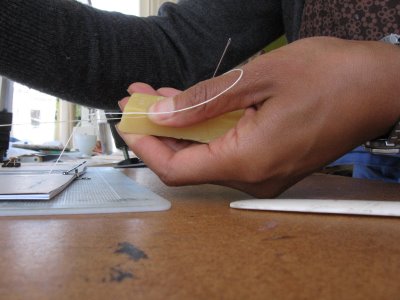 Step 5: Cut a piece of thread 2-1/2 times the length of the spine of your book. Run the thread through the wax – this will help your thread go through the paper more easily and will keep it from tangling or snagging. Knot one end of the thread to keep it from slipping through the hole.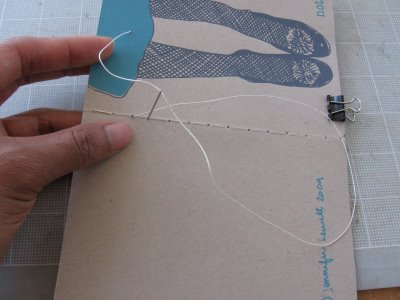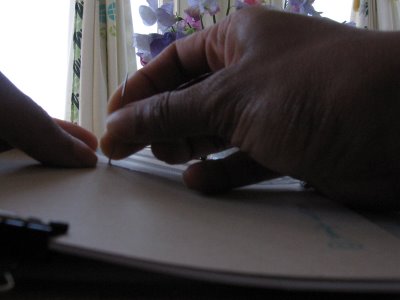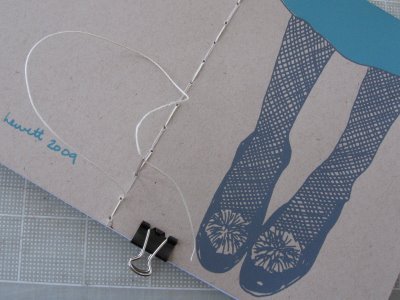 Step 6: Now you're ready to sew the book block together! Push your needle through the first hole from the bottom sheet of the book block so that the knot will be on the inside of your finished book. Then, sew through the rest of the holes. You'll notice that there are gaps between your stitches. When you get to the bottom hole, sew back up to the top so that there are no gaps between your stitches. This will make your book's spine nice and strong.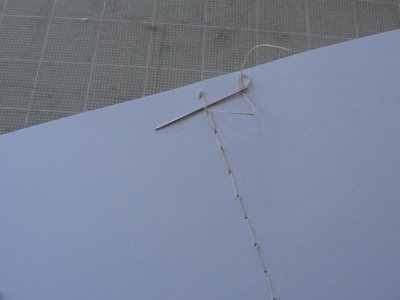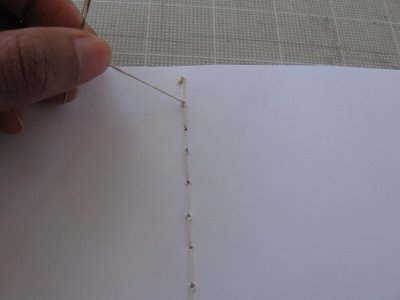 Step 7: When you have continuous stitches, create a sturdy knot by looping the thread back onto itself. See photos above – it's easier to understand when you have a photo for reference.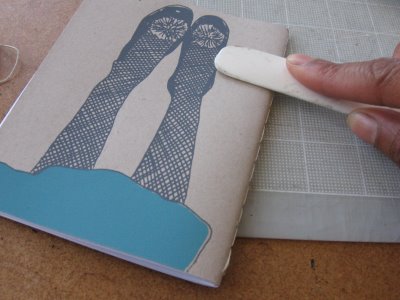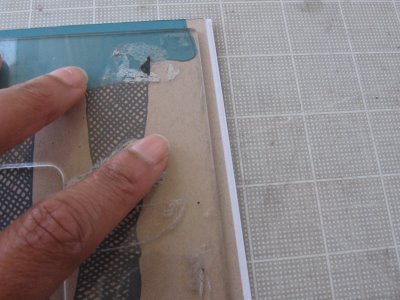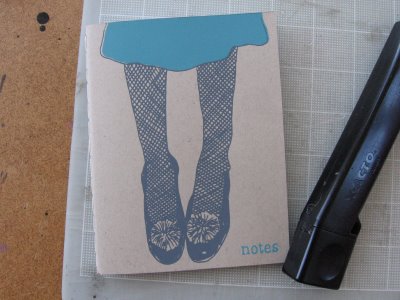 Step 8: Fold your book block in half along the spine. Use your bone folder to make a sharp crease. If, after folding, some of the pages stick out from underneath the cover, trim them using an x-acto knife and a straight edge. You're done! If you want your book to lie extra-flat, place it under a heavy book overnight.
You can make many variations on this simple notebook. Use old gift wrap, cards or posters for the cover. Fill it with recycled paper, heavier paper (to make a sketchbook), or textured or colored paper – the possibilities are endless! You'll probably find yourself looking for excuses to make and give books.