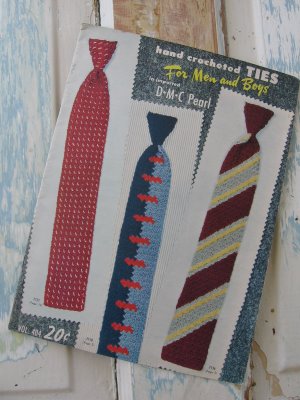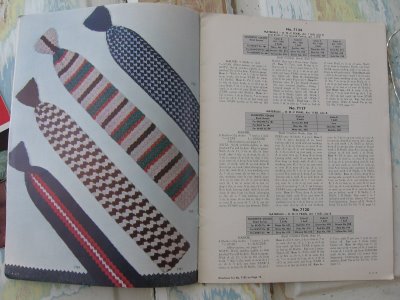 I've been having so much fun scavenging for items for my etsy vintage store, jenandjake. I unearthed a large stash of vintage crochet patterns. Most are of doilies (a friend and I joked about starting a theme park called "Doilywood"), but one spectacular book features crochet necktie patterns. Can you imagine making your man a tie? If you want to try your hand at tiemaking, you can buy the book here.
Anyway, back to the doilies. The prevalence of doily books among my stash explains a lot about the decorating preferences of my grandmothers' generation. I remember going to grandaunts' homes and being unable to find an undoilied surface. I'm not sure doilies are a trend I want to bring back, but the photos sure are pretty.
Oh, and more prints and more news are coming soon.