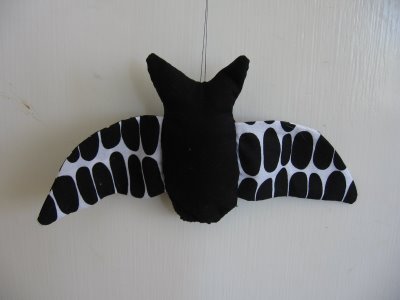 Yes, a bat mobile – not to be confused with the Batmobile (TM). A friend kept pointing out that there weren't any great bat mobiles on etsy, which I suppose was a challenge to me to create one. The bats are made from a pattern I drew up myself. Once I work out my web hosting, I may post a downloadble PDF of the pattern.
I may add this to the etsy store. Or I may keep it. Haven't decided yet.
UPDATE: You can buy the bat mobile here. With over 300 hits in five days, this item is my most popular yet.