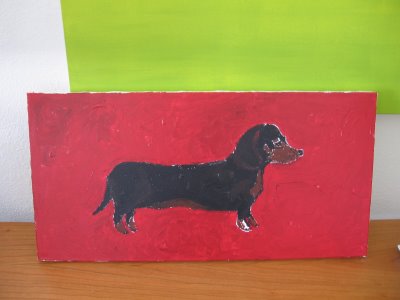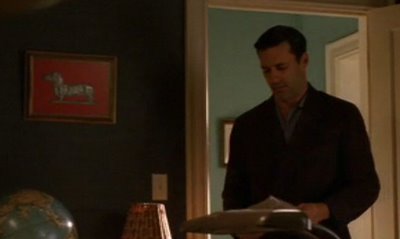 I've been watching season two of Mad Men on iTunes – and coveting a dachshund painting that hangs on the wall of Don's home office. I decided to paint one for myself using acrylics – a medium I've never really used before.
My first acrylic adventure is far from perfect; I can see all my mistakes and haven't quite yet figured out how to add depth to the image. But it's a start. I may even do a silkscreen print and add it to my new business' portfolio.
Oh, right – the new business. More details next week.