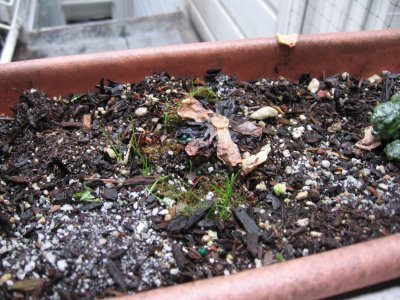 Sigh.
Remember how I said that I'd finally figured out what would grow in my windowboxes? Well, I came back from the beach yesterday afternoon to find that something had eaten the echeverria. Something had plucked off the leaves and nibbled on them like the were artichoke leaves. I know this because a few, half-eaten leaves were left in the windowbox.
Today, no leaves remain. Whatever ate it thought the leaves were so tasty that it came back for the rest.
I thought about putting out a peanut butter sticky trap, but realized that the culprit is likely a possum or a raccoon, not a rat. Dead rat in a trap I can deal with. Raccoon, possum? Yuck.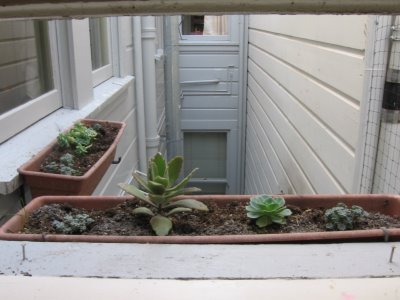 The "before" shot.
From now on, no more echeverria. Prickly cacti only.