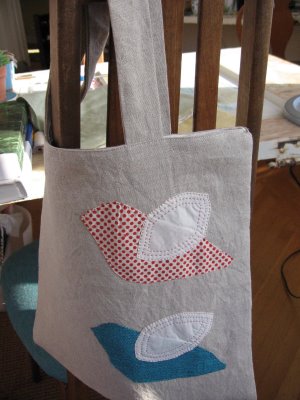 The bird images are still swirling around in my brain. I thought "why not make a bag with these?" So I did. The handles are short – this is a handbag, not a shoulder bag – mainly because of an error I made when cutting the fabric. But I've decided I like the short handles more. So there.
I may experiment with another fabric, too. Linen is beautiful but it is so wrinkly.
I'm going to open a new etsy store with more bags, other sewn items and a few prints. I'm waiting until I have a critical mass of items. That should be soon. I've been a busy little sewing bee.